Support , Contact Us
Feel free to contact us if you need help. We would be happy to provide information, including catalogue and quotation services. Our customer support staff provides support services via telephone or e-mail. In case of a problem, our expert technical staff will help solve the problem. We are dedicated to supporting people and companies in creating new technologies and wish to convey our dedication to all people.
Support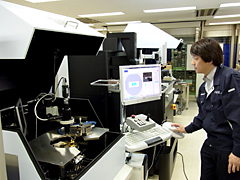 Representative
Taiwan

Kingyoup Enterprises Co., Ltd.
TEL : +886-2-2999-1750
FAX : +886-2-2999-1747
http://www.kingyoup.com/
Attn : Mr.Alex Hsu
Inquiry form