Desktop Type Flip Chip Bonder M-90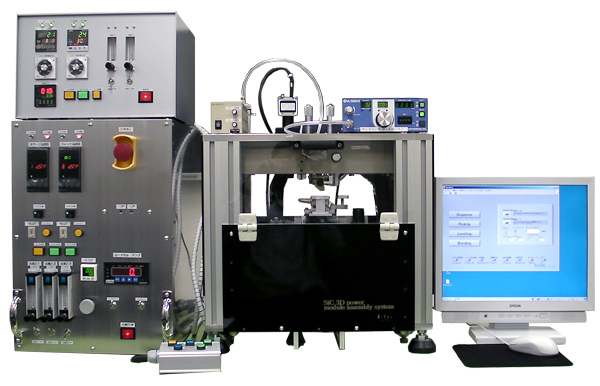 Supporting thermo-compression bonding, adhesive bonding,
ultrasonic bonding and various other packaging methods

Simple and highly repeatable packaging can be achieved by the PC software operation system.
This is the most suitable bonder for optical part packaging, MEMS device assembling, multi-pin BGA packaging and other applications.
This model covers a wide range of load variation up to 400 N.

Features
Serves both die bonding and flip chip bonding.
Compatible with various devices by changing the stage and collet parts.
Supports thermo-compression bonding, adhesive bonding, metal eutectic bonding, ultrasonic bonding and various other methods.
Most suitable for fabricating and developing prototypes, and collecting condition setting data of mass-production equipment.
Compatibility of this system with various bonding methods
Name of method

Eutectic die bonding

Thermo-compression bonding

Au soldering

Anisotropic conductive paste (ACP)

Solder bumping


Die bonding with eutectic metal

Bonding Au bumps and Au pads by heating and compression

Soldering Au bumps to pads

Bonding with anisotropic conductive paste (or film)

Bonding metal by soldering

Compatibility of this system

Functions

Heating up to the eutectic material melting point

Heating and compression

Heating

Heating and compression

Heating

Temperature

Approx. 165°C to 400°C

350-400℃

220-240℃

150-220℃

220-240℃

Required pressure (I/O)

N/A

80-100g

2-10g

50-100g

5-10g

Ultrasonic effect

Inert gas

Essential

Not required

Required

Not required

Required
Data varies depending on materials used.
For details, refer to data provided by material manufacturers.
System specifications
| Model | M90 | M95 |
| --- | --- | --- |
| Function | Manual FC bonder | Manual FC bonder |
| Alignment accuracy | ±5.0μm | ±5μm |
| Applied load | 50-2000g | 300-40000g |
| Alignment | Manual | Manual |
System dimensions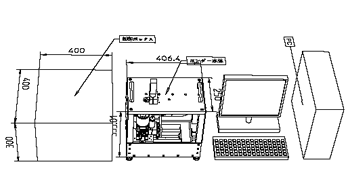 Unit dimensions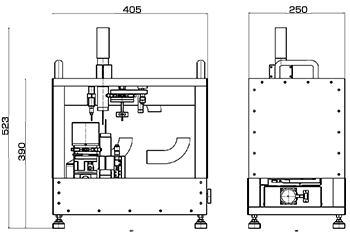 Main body dimensions
Optional parts
Pulse heater, ultrasonic bonding unit, paste squeegee table and stamper, ultraviolet curing lamp, etc.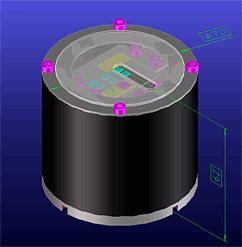 Standard workpiece holder
(for O2 concentration of 500 ppm or less)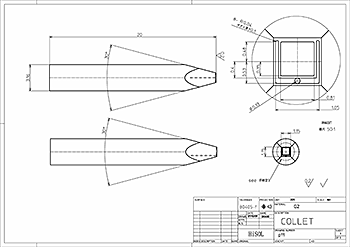 Collet for MEMS devices
Movie
Contact Us
Inquiry form