Prober
Standard Manual Prober HMP-800(8inch) / HMP-1200(12inch)
Standard Manual Prober Model

Standard Manual Prober HMP-800 / 1200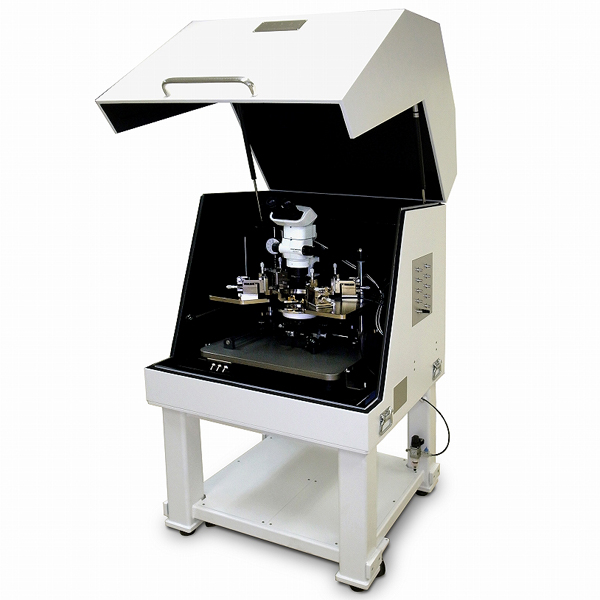 This is a standard manual prober that supports 8 inch or 12 inch wafers.
This prober supports reliable on-wafer measurements with a simple yet high-accuracy mechanism that is easy to operate.
This standard manual prober model is scalable to support a wide range of applications such as hot chuck systems (from room temperature to +200°C or +300°C), submicron resolution stages, and laser cutters.

HiSOL, Inc. is a solution partner company of Keysight Technologies, Inc.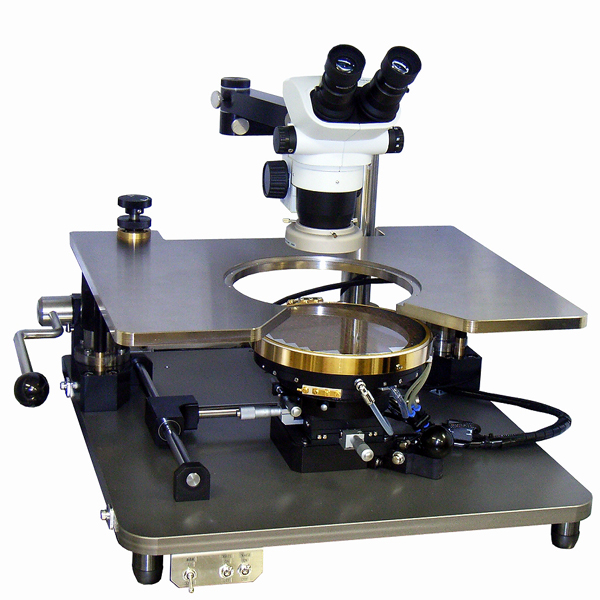 Model with built-in stereomicroscope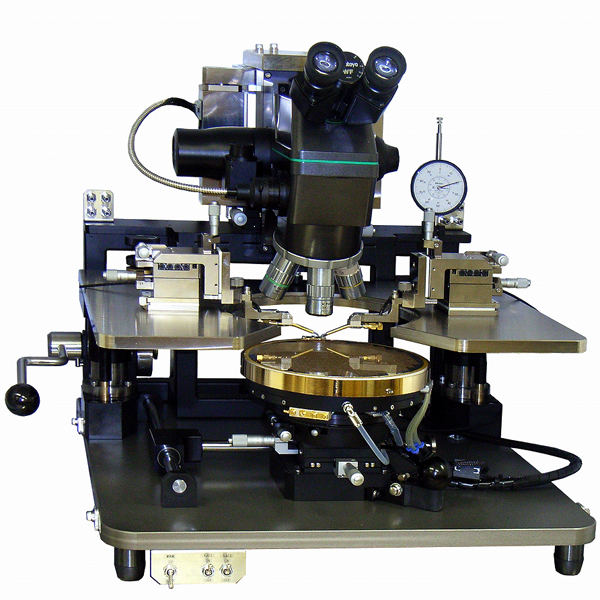 Model with built-in metallograph
Applications
Temperature characteristics tests in range from +20°C to +300°C
Ultra low signal I-V measurements (fA level)
Various C-V measurements (quasi-static C-V, HF-CV, and RF-CV)
RF measurements (up to 67 GHz)
Ultra high-speed I-V measurements
Extended applications
Probe card support (can support Multisite WLR)
Probing with submicron accuracy achieved by a built-in metallograph, active vibration isolator, and ultra high-accuracy stage
High-power device measurements (200A pulse, ±3kV triaxial, ±10kV coaxial)
System configuration examples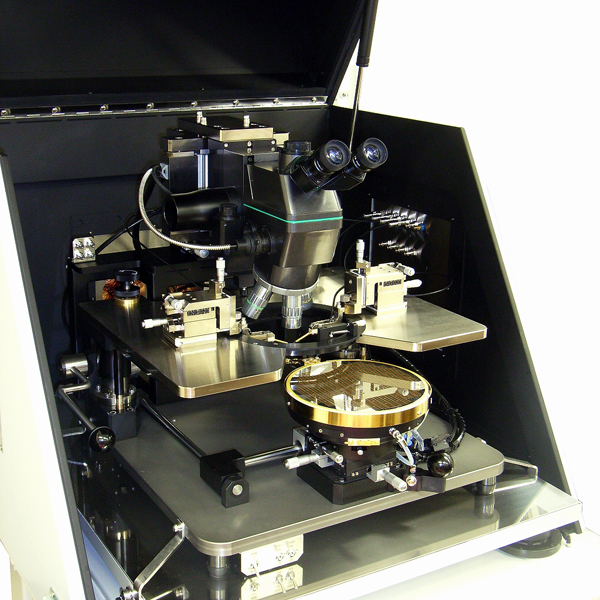 Model with built-in metallograph
Equipped with a hot chuck that supports a temperature range from +20°C to +300°C.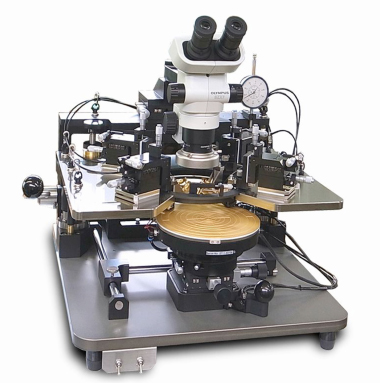 Model with built-in high performance stereomicroscope
Equipped with the probe card adapter.
Item
HMP-800
HMP‐1200
Wafer Size
~ φ200 mm
~ φ300 mm
X‐Y coarse travel
X:205mm,Y:300mm
X:305mm,Y:400mm
X‐Y fine travel
XY:13mm/Micro meter head
θ travel
coarse ±30°, fine ±2.5°
Platen Z axis action
0 / 0.3 / 10mm
0~13mm
0 to 15 mm
Unit dimension(W×D×H)*
550×650×450mm
690×780×450mm
Weight*
60kg
80kg
* Items with asterisk vary depending on system configuration.